BRAND IS INFORMATION
MEHMET AK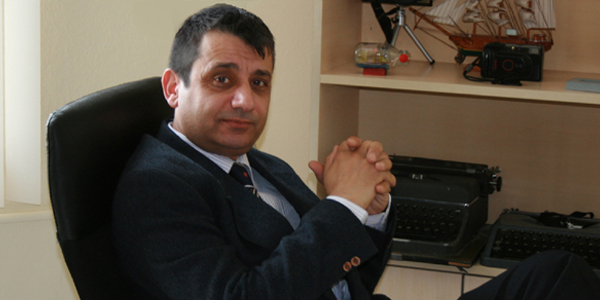 After graduating from Mimar Sinan University - Graphic Arts Department, Mehmet Ak continued with his master's and doctoral studies on Marketing Communication at Istanbul University - Faculty of Communication, and also gave various trainings on Marketing, Sales, CRM, Human Resources Management, Total Quality Management and Fashion Photography. took.
With his academic-based knowledge and intensive work experience, Mehmet Ak provides services to many companies / brands with the integration of 2 companies;
* Brand / Project Management,
* Franchising / Dealership Management (System, Image Creation, Management, Marketing)
* Marketing, domestic and international business and market development,
* Digital Marketing (E-Trade, SEO, Social Media Management, Digital Advertising, Digital PR),
* Advertising, Creative (Graphics, Photo, Video, 3D, Web ...),
* Press and Public Relations ...
Mehmet Ak, on the other hand, gives training seminars to the business world, gives periodic lectures in his fields of expertise at various universities, has over 500 articles, articles and interviews published in various newspapers and magazines, and is a guest on various TV programs related to his subject.
Experience abroad;
* Austria (Salzburg, Innsburg, Graz, Vienna),
* Bulgaria (Sofia),
* Canada (Montreal),
* Cyprus (Kyrenia, Famagusta, Nicosia),
* Czechoslovakia (Prague),
* England (London, Burneoumouth, Playmouth, Bermingham, Liverpool, Oxford),
* France (Nice, Cannes, Monte-Carlo),
* Germany (Berlin, Munster, Hannofer, Cologne, Dusseldorf, Studgart, Frankfurt, Munich),
* Greece (Thessaloniki, Athens, Rhodes, Kos),
* Hungary (Budapest),
* Iran (Tehran),
* Italy (Brindisi, Napoli, Florance, Rome, Milan),
* Slovenia (Lubliana),
* Spain (Bercelona, ??Madrid),
* Sweden (Stockholm),
* Switzerland (Geneva, Zurich)
* USA (Boston, New York, Philadelphia, Atlantic City, Washington DC, Orlando, Miami),
* Yugoslavia (Zagreb, Maribor).
Mehmet Ak's published books;
1- Corporate Identity / Image (1997),
2- Brand Management (published and distributed as a supplement to Platin Magazine in 2006),
3- Brand Management and Image (2011)